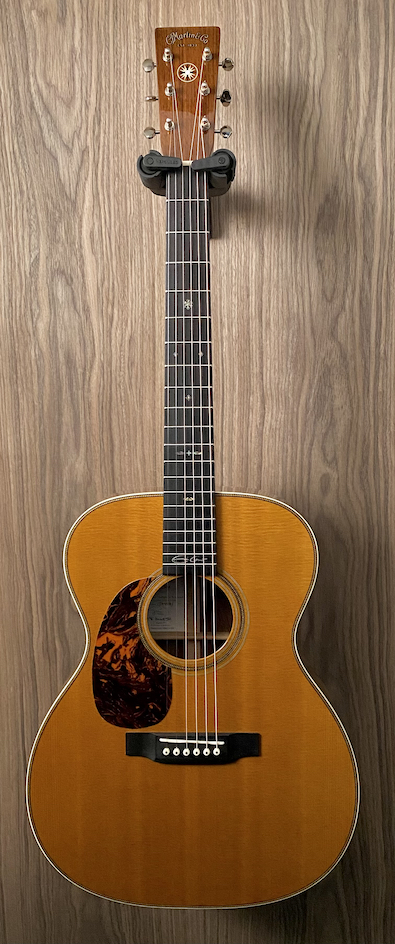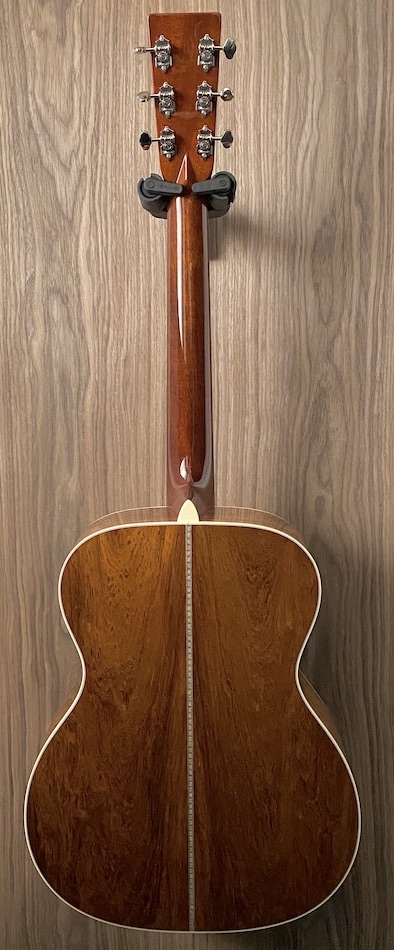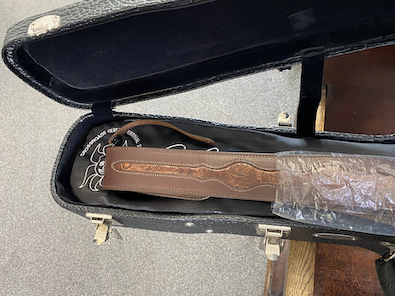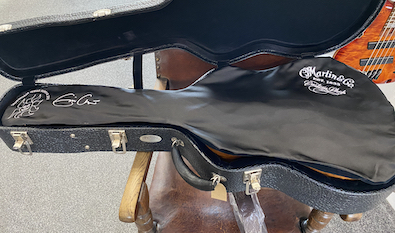 MARTIN CROSSROADS 00028EC Left-Handed
Custom Shop, 2013
View Certificate
Price £12500
Only 5 of the Crossroads 2013 run were left-handed. This rare guitar was bought direct from Martin. It has beautiful tonewoods including an amazing Madagascar Rosewood back & sides. Notice also the superb bespoke case and strap. It also plays and sounds fantastic. Set up with Nanoweb 11s.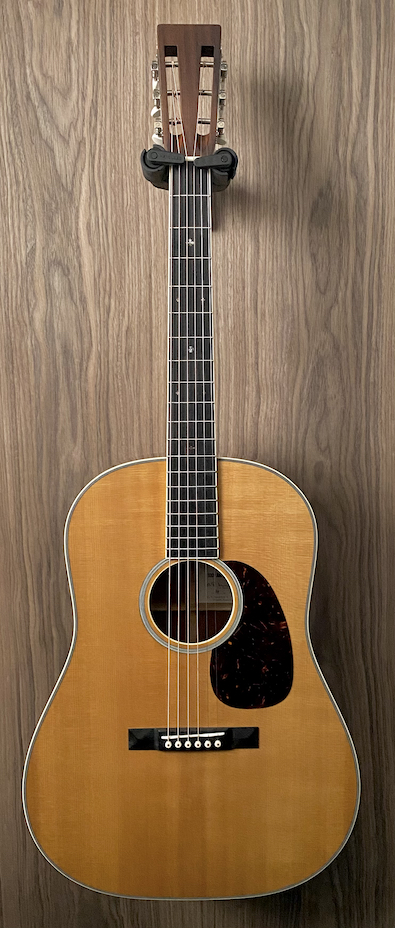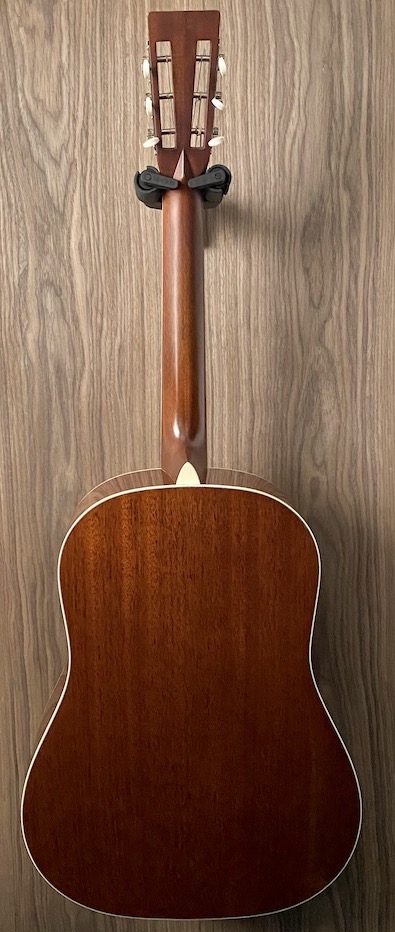 MARTIN Custom Shop
Sloped shoulder, Slotted Headstock
Price £6000
This is a 1916 design dreadnaught from 2016. It has a top quality Mahogany, Ebony and Spruce (VTS Top), with a wide fingerpicking neck profile and set up with Nanoweb 12s. Unlike the original design there is a truss-rod and its braced for steel strings. Includes bespoke case.



MUSICMAN MAJESTY 7string
Price £3450
This guitar is setup with EB 10-56 as per Petrucci.



IBANEZ SRMS805 5str Bass
Price £850




ESP LTD M-SERIES BLACK METAL
Board conditioned and setup with upgraded Ernie Ball Cobolt 9-42.
Price £775




ESP LTD LMBKMBLKS lefty
Price £790


VOX AC10C1
Price £475
Superb small amp if you are looking for a stylish sound with an iconic tone and a great pedal platform. It has studio quality reverb built in and a handy speaker out. We have one in stock.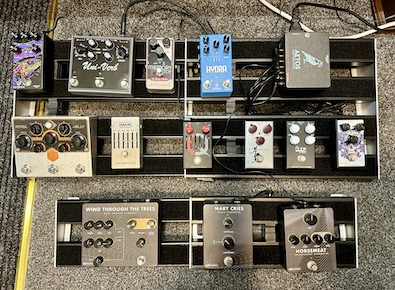 FX PEDALS
Peterson, J.Rockett, Vox, EHX, Beetronics, Keeley and others.
Price £85-300
Please call to check stock before travelling.

---